Get That Loan
Get The Right Advice


Financial Integration can tailor finance packages that meet the increasing demands and needs of Businesses and Individuals within the Fire Protection Industry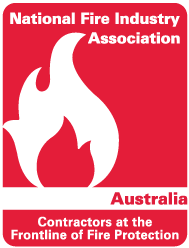 Professional Advice and Service

Offering over 75 years Banking and Finance experience Ken and Michelle at Financial Integration are well qualified to assist with the finance needs of your business and your employees in an ever-changing lending environment.

We have a detailed understanding of our clients, both Business and Individuals and instill confidence in formalising the right finance solutions, with a sensitivity and understanding to important issues you have.

Business Finance


With a focus on all forms of Commercial Finance, Ken can assist with your needs providing expertise and advice in:
- Debt consolidation and restructuring
- All forms of Equipment and Vehicle Funding
- Commercial Property acquisition
- Business acquisition, consolidations, and mergers
- Cash flow funding including trade, debtor, and invoice finance.
- Management Buyout
- Short Term Finance

Ken will start by a review of your current facilities and loan structures and then recommend a strategy including loan structure, product, lender, rate comparisons and associated product benefits.


GET YOUR FREE E-BOOK
Personal Finance


As an industry employee you might be well established in the Fire Industry or just starting out.

Either way, Ken and Michelle can assist you in many areas and provide advice on:

Home and Investment Home Loans including-
- Is my existing interest rate and structure best suited
to my personal circumstances?
- Is there a benefit to consolidate other debts into my
home loan?
- How much can I borrow and what deposit do I need?
- What are all the associated costs to buy a home or
investment property?

Vehicle and Car Loans
- Can I upgrade my car to a new car?
- How do I go about financing my new work vehicle with a specialised fit out?



Personal Loans
Can I get a loan to consolidate my credit card debt and other loans?
What other purposes can I get a personal loan for?





GET YOUR FREE E-BOOK